As a graphic designer, you're always on the lookout for fresh and unique font styles to add to your toolkit. And what could be better than finding a high-quality, versatile typeface that you can use for a wide range of projects? That's right, we're talking about the stunning APERTURE Digital Typeface.
APERTURE Digital Typeface is a modern, sans-serif font that is perfect for creating clean, minimalist designs. It's great for logos, headlines, websites, and more. Its unique, geometric style makes it an excellent choice for tech-related projects, but its versatility means it can be used for a variety of other applications as well. Intensively simplified shapes give you a high definition of Data visualization and UI element.
This font is easy to read and legible, making it an ideal choice for body copy. The typeface includes uppercase and lowercase characters, as well as numerals and punctuation, making it a complete font solution for your design needs. The font also supports a wide range of languages, making it a great choice for global projects.
APERTURE Digital Typeface is designed with the user in mind, and it comes with a user-friendly license that allows you to use it for both personal and commercial projects. So, whether you're working on a personal project or creating designs for clients, this font is an excellent choice.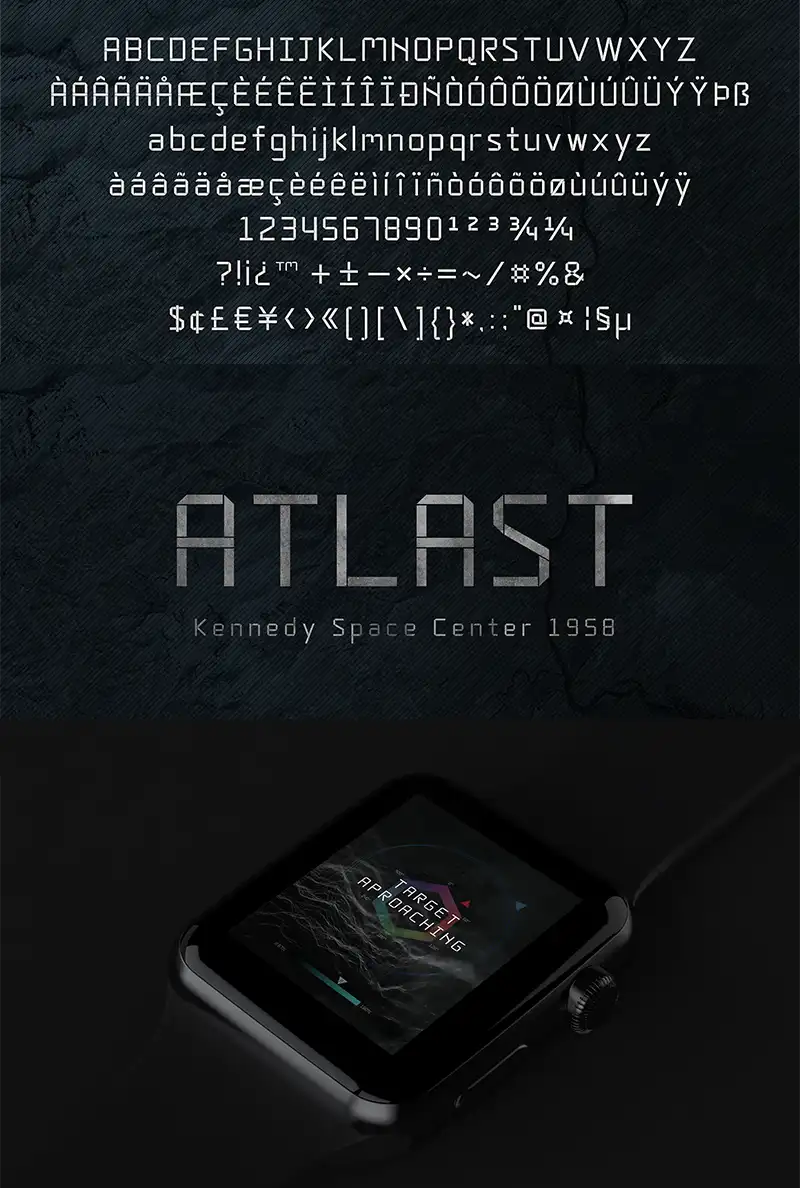 So, what are you waiting for? Download the APERTURE Digital Typeface today and start creating stunning designs that stand out from the crowd. Make sure to check out our portfolio for more free font downloads and inspiration.
Try this method to create a logo design with font initials in Adobe Illustrator.
How to Attribute
You have to attribute CreativeAlys for free design resources you download from this website.
Design by creativealys.com
Copy the above line and paste it in a visible place, close to where you're using the design resource.